Uber/lyft Sexual & Physical Attacks
Call Our Dedicated Los Angeles Crime Victim Lawyers Today
Have you been the victim of an attack perpetrated by an Uber or Lyft driver? As we've seen the popularity of these ride-sharing services grows, so has the number of incidents of drivers preying on passengers, as well. When these crimes are perpetrated, victims may be eligible to seek damages from not only the individual that harmed them but the company that facilitated the encounter, as well.
The experienced and aggressive legal team at Okabe & Haushalter is prepared to help these victims seek and recover the justice they deserve. We are one of the only firms that handle both victim advocacy following a crime and civil representation of these victims, as well. We achieve this with a collaborative team approach to every case we take on and ensure that our client's claim to compensation is compellingly put forth before the law.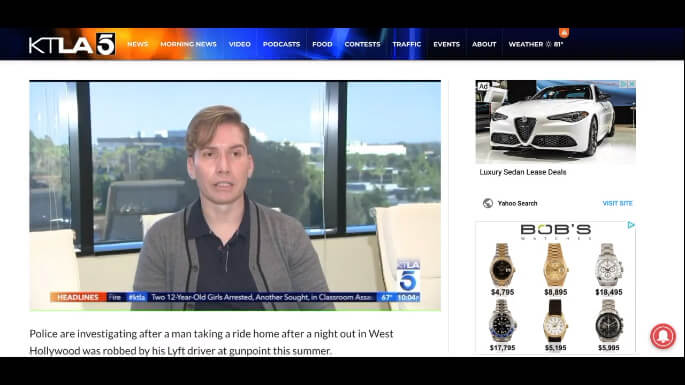 Interested in exploring your legal actions following your Lyft or Uber attack? Contact us today to start exploring your options.
Growing Number Of Uber & Lyft Crimes
When we use ride-sharing services, we place trust in the company that the ride we are about to receive is safe and is being provided by a qualified professional. However, we continue to learn that some of the drivers who work for these companies have questionable backgrounds and/or professional histories.
The following crimes have been perpetrated by ride-sharing drivers:
If you were the victim of any of these crimes, then it may be time to seek legal counsel. Often in these cases, the perpetrator may already be facing criminal charges—but our justice system does not often provide proper restitution for the harm that was done to victims in the wake of a criminal act. At Okabe & Haushalter we're ready to assert the wrongdoing in your case and ensure that maximum financial recovery is diligently pursued on your behalf.
The time to act is now. Use our online form to request a free case evaluation with our team today.